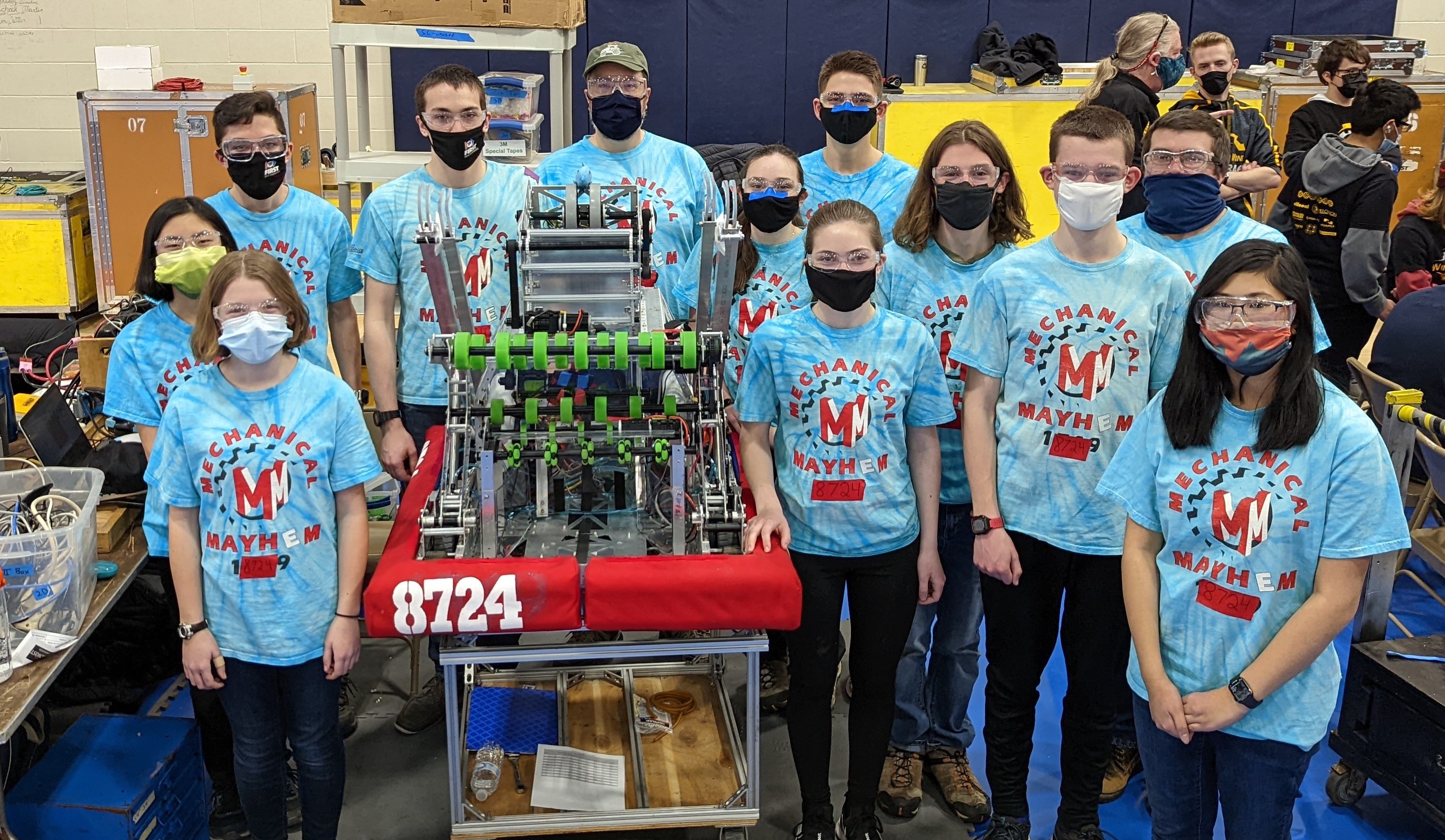 👋 We're Mayhem #8724, an FRC robotics team from Bedford, New Hampshire. FIRST (For Inspiration and Recognition of Science and Technology) is an international robotics competition designed to teach high school students important STEM concepts, as well as skills in leadership, teamwork, and gracious professionalism.
This year we were given the opportunity to show off our robot and STEM skills at the Thunder Over NH air show in September, where over 40,000 people were able to see our robot in action.
In addition, we competed in multiple off-season events such as Battlecry, hosted by WPI, River Rage, where we were the captain of the 6th alliance, and Governor's Cup, where we made it to the semifinals as the 4th seed captain.