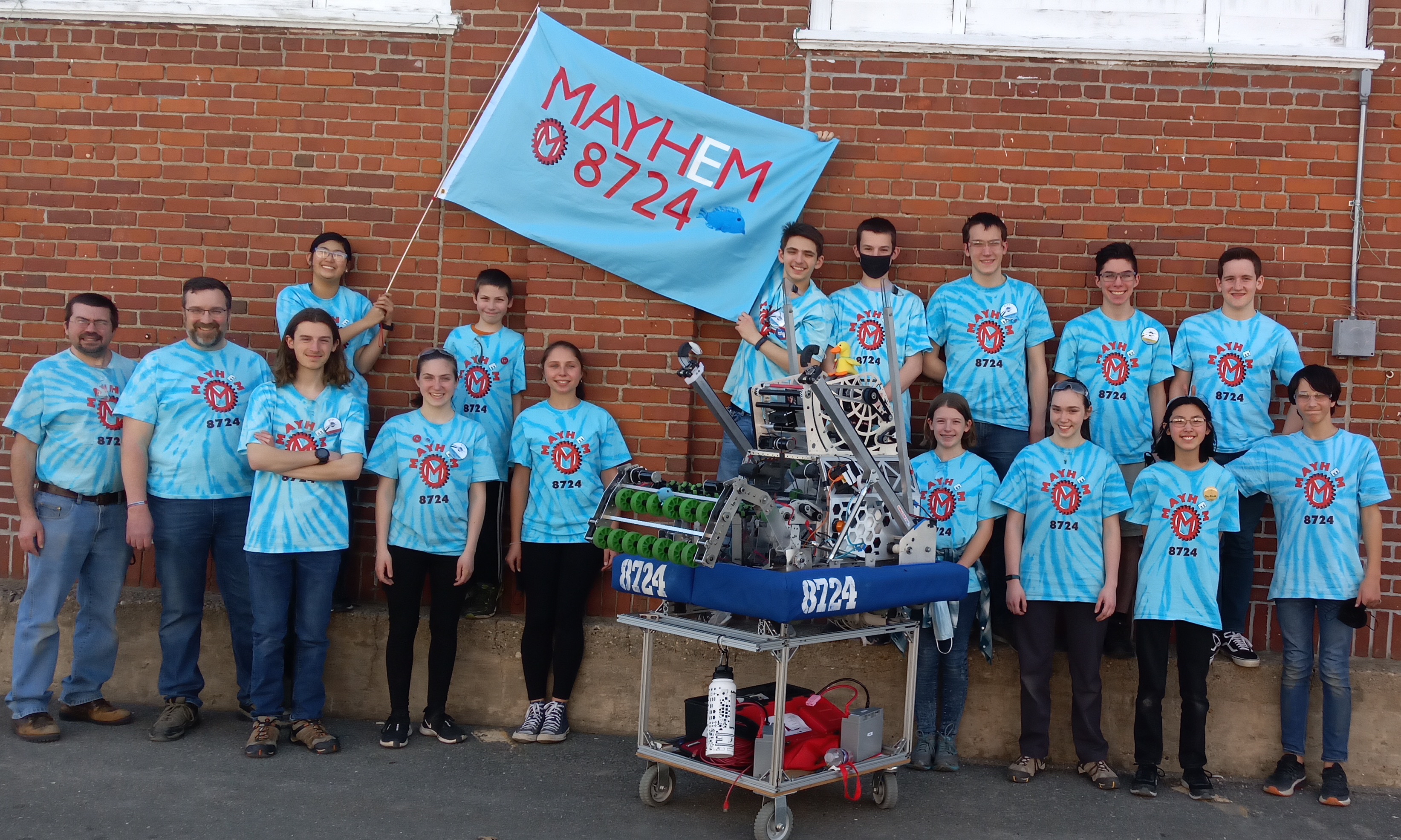 👋 We're Mayhem #8724, an FRC robotics team from Bedford, New Hampshire. FIRST (For Inspiration and Recognition of Science and Technology) is an international robotics competition designed to teach high school students important STEM concepts, as well as skills in leadership, teamwork, and gracious professionalism.
In 2022 we competed in two regular season events, finishing as a semifinalist in both, and qualified for the New England District Championship as the highest seeded rookie team!
Our offseason will include an additional three events: Battlecry (WPI) in June, Governer's Cup and River Rage in October.
We also participated in community outreach events including the New Boston 4th of July Parade and Farmer's Market, AerospaceFest at the McAuliffe-Sheperd Discovery Center, and WickedSTEM in Milford, NH. We are available to demonstrate our robot at your event, school, or CO-OP.
If you want to learn more, click on the Join Us! button and send us an email. We are looking for students from 8-12th grade to JOIN THE MAYHEM!